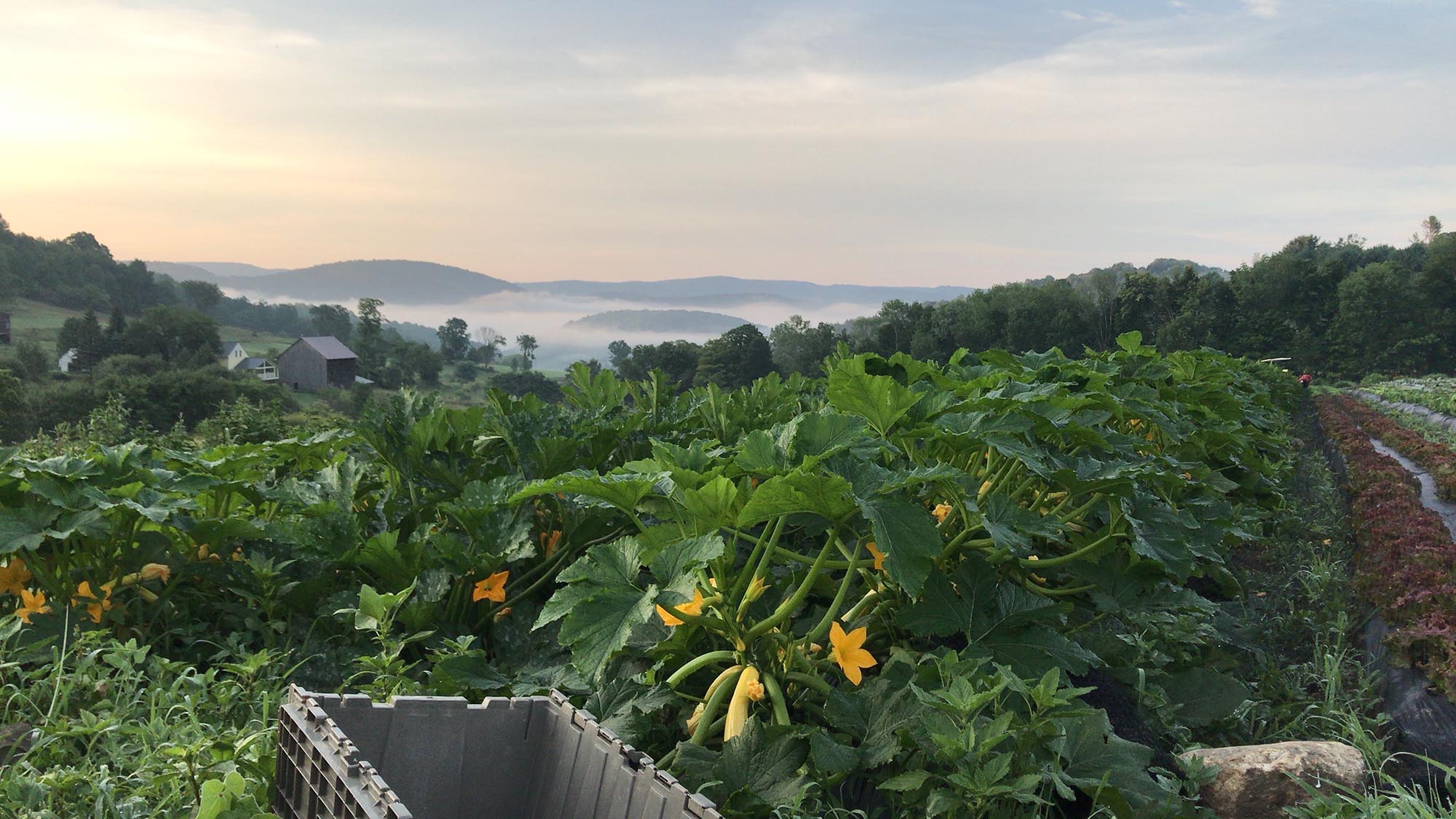 HEALTHY SOILS + HEALTHY PLANTS = HEALTHY PEOPLE !
Hello Everyone,
As I type this email, seeds of future onions, leeks, and celeriac are nestled in warm soil on heat pads in our greenhouse. Remember, celeriac was one of the last items to appear in the shares, yet it is one of the first ones to get seeded. Just food for thought. We have some other veggies started too that most folks would direct seed, but we get a jump by transplanting the first round of them.  This may be labor-intensive, but in late April early May we are only planting/seeding not weeding or harvesting, so there is time to do this. Even though the xc skiing is still awesome, and sugaring has yet to commence, we can not wait to start moving soil around and creating conditions that encourage good things to thrive.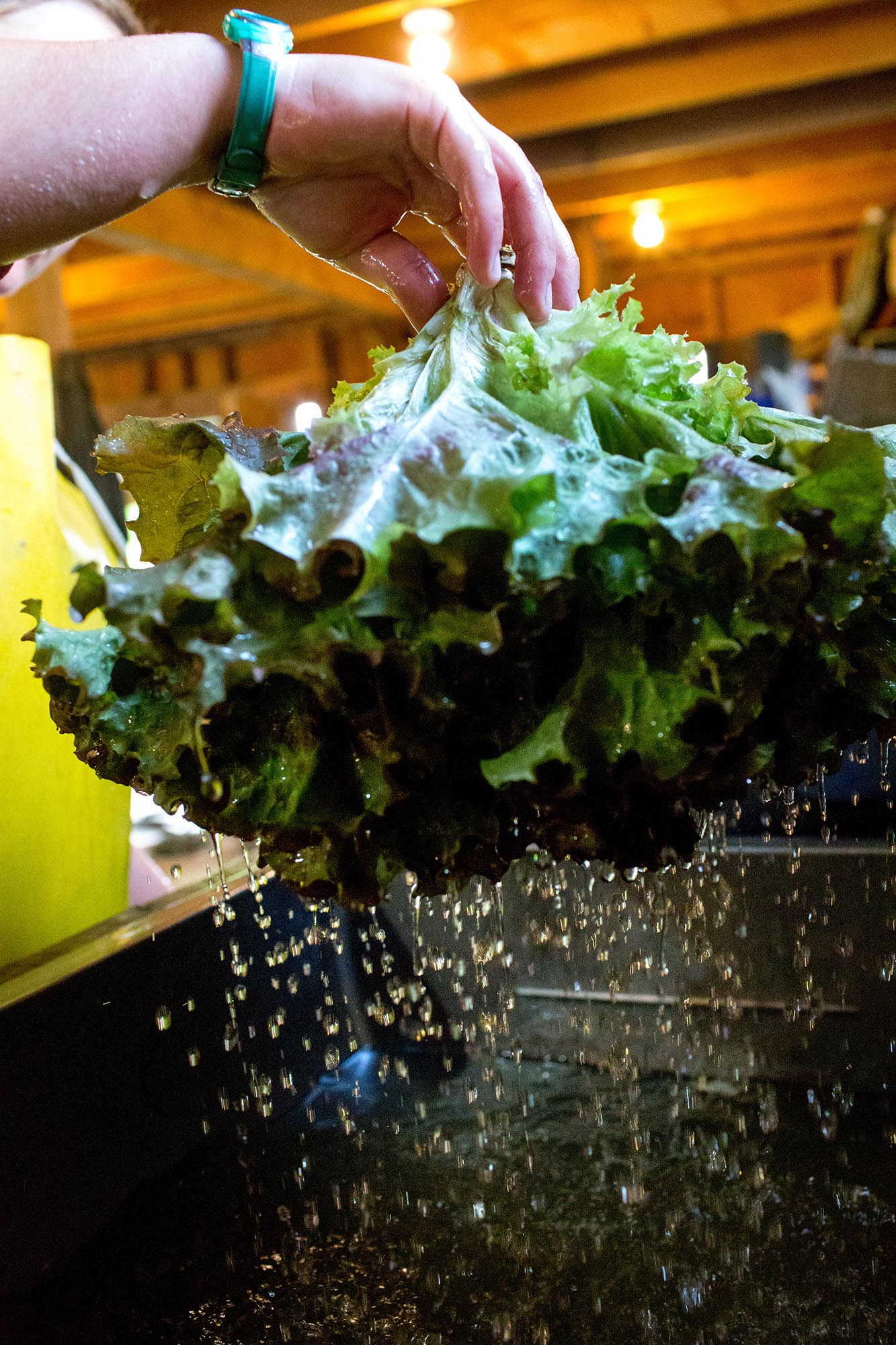 CSA 2023
Again this year we will bag up the CSA shares and have the PYO garden. It will again be 20 weeks of produce starting Monday, June 5 until Monday, October 16. Pick up will be anytime after 3 p.m. to give us plenty of time to pick, wash and pack the shares.
The only change will be dropping the price. This will be slightly reflected in the share size, though we will be generous with the regular share size. The small shares will be tailored to really one average person, (not someone who runs marathons).
Regular share: $400 (2 shares $750)
Small share: $300
Joining: please let us know if you are planning on joining us again this year.  An email will get you on the list. Payments: a check payable to Tunbridge Hill Farm can be sent to 135 Monarch Hill Road, Tunbridge, VT 05077. Let us know if you need a payment plan. You can bring the payment on the first pickup if that is easier. To pay by credit card, follow one of these links (there is a small convenience fee): Regular share | Small share
Waitsfield Farmers Market 
This year, we are not going to be bringing CSA shares to the Waitsfield Farmers' Market each Saturday. We really appreciate your support via this method of getting produce. Personally, we love the CSA model. Some of you have been coming to get produce from us for years, and we hope that you will still come and choose from our stand selection. It really is a time crunch for us each Saturday setting up and being ready, so something had to give. Thank you, and we continue to look forward to providing produce to you each Saturday under the choose your own model.
NOFA's Farm Share Program
This is time-sensitive in that there are limited funds from NOFA available to all Vermont farms. Please do not hesitate to apply ASAP – (follow this link).
This is a subsidized program run through NOFA – VT that helps people/families who qualify enjoy the benefits of being a CSA member. It is funded by NOFA and by our farm through donations.  Thanks to the generosity of members adding a donation to their payment our personal fund (managed via NOFA) is prepared to support several families.  We encourage anyone who thinks they may qualify to please apply to the program.  Also if you know a person or family that may not be aware of this program and who will enjoy the benefits of fresh produce, please forward them this email.  Thank you to all folks who have added a donation to their membership to support this program, grateful families are enjoying quality food.
Take care, look forward to seeing you soon, Wendy and Jean