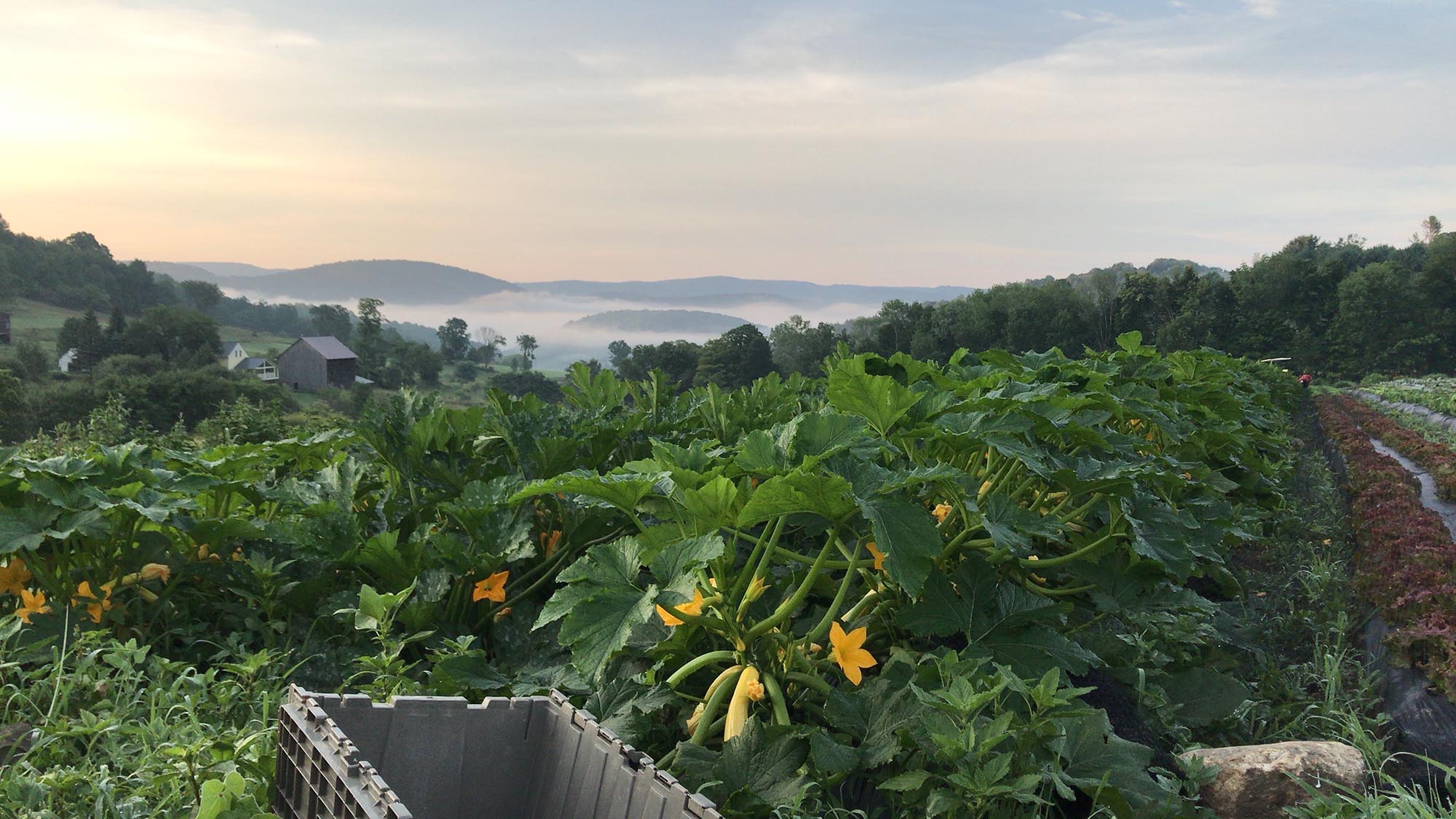 2019 CSA: Onions are up in the greenhouse! Within the next day or two we will actually start to viscerally feel the new season creeping up in our bones.
The garden looks great under the snow, it is hiding the fact that garden clean up was stopped in its tracks by that early winter in November…things to look forward to.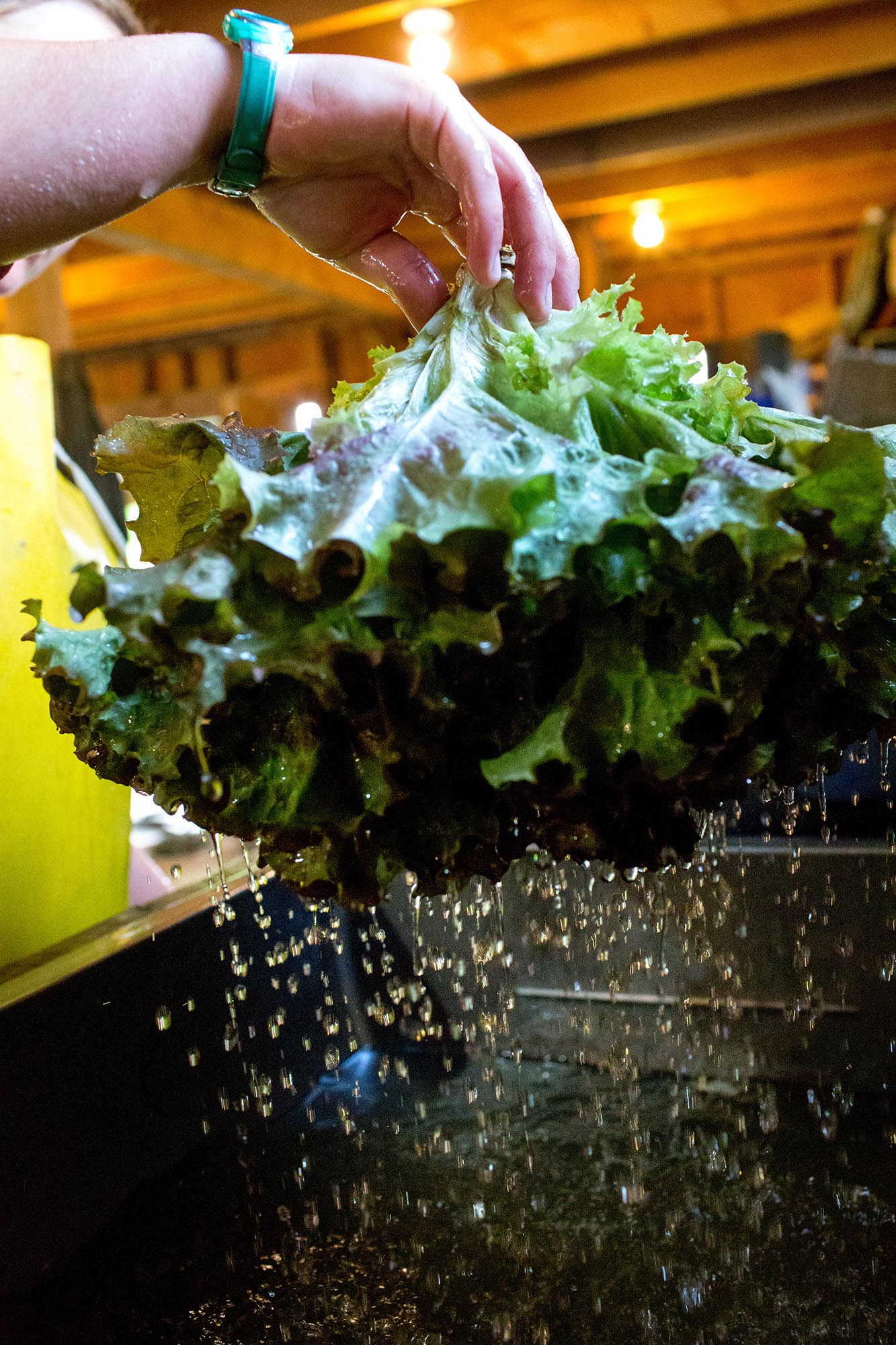 But under the snow and the row covers is our soil. This is really what we are cultivating in more ways than one. With the web and broader sharing of ideas, that are not being sponsored by big pharma, Ag, etc.., we are being exposed to how things should be. The soil is the answer and solution to most of what ails you. The soil your food comes from reflects directly the health of your gut biome. What we in the West are becoming aware of is that a healthy gut is a major part of the foundation of over all health. I know I am preaching to the choir, but knowing that this information is finding its way into mainstream is always comforting and reaffirming.
Kim Mercer from NOFA-VT told us about a study that was just done on five families. They all ate the American diet of frozen burritos, hot pockets, etc., followed by eating organic foods for one month. Blood and urine tests after just one month showed a huge drop in pesticides and herbicides residues in their bodies. Scary stuff, but again common sense. (I can track down link if folks are interested. Kim said it will probably be in the next NOFA newsletter.) Herbicides like Roundup contain glyphosate which when it enters our gut goes to work on knocking out our biome.
On our little patch of earth we are providing foods to help you not only stay upright, but thrive. Thus, allowing you to share what you have to offer with the world, and in this way the ripple effect of good intentions will prevail.
We are happy to say that we will be starting this season Monday, June 3, 2019. Things will be the same as last year; come any time after 2 p.m. til whenever. If you can not make it Monday, the veggies will still be there on Tuesday for you to pick up.
Bringing your own bag/basket/containers, this helps us and the planet. No shame if you forget, we always have recycled bags here.
The cost is $400, please make checks payable to Tunbridge Hill Farm.
Mail checks to:
Wendy and Jean Palthey
135 Monarch Hill Road
Tunbridge, VT 05077
If you or someone you know may need subsidized share, we can do that through the NOFA-VT Farm Share Program. This is a great program and probably the best way to ensure access to healthy local food for every family. Anyone wanting to donate to this program please write a separate check to NOFA-VT with our farm name in the memo, we will send it in to them.
Thank you!
Wendy and Jean 🙂