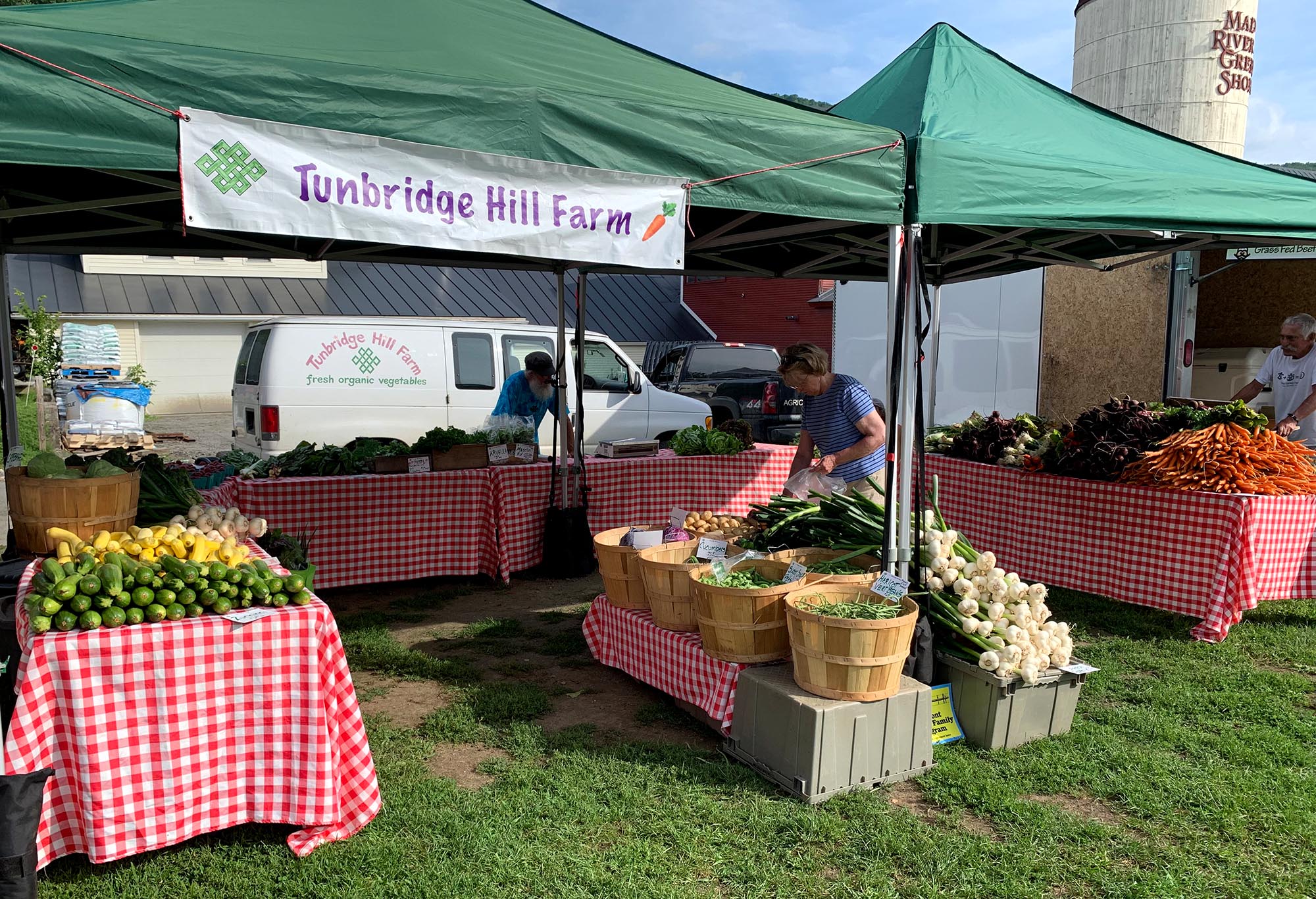 Hello, friends in the Valley! While farmers' markets will be open in Vermont this summer, they will be of a different variety. We are planning a delivered CSA, which is now full. Thank you so much!
What to expect: Each week members will receive a bag of produce from our farm.  We will include a selection of vegetables that are ready that week for picking.  Since this CSA is at the beginning of the season, there will be a variety of greens.  Beets, zucchini, summer squash, and garlic scapes, carrots, etc., will be added as they mature. There is only one size share. If you have a large household, you may want to order two shares. If you are unsure, start with one and you can add another one later if needed. In this CSA model, we will choose the produce each week. There will not be any substituting. It will all be good. 🙂
When: Every Saturday, June 6 through July 25th (8 weeks)
Where: At the Waitsfield Farmers Market – follow this link to find out what you'll need to do once you arrive. When you come to our booth, you will need to tell us who you are picking up for and we will bring your bag to the table at the front of the booth (sorry, we will not be able to chat). We are following the Governor's rules for safe markets.
Why is the CSA only eight weeks? Good question – if the market starts up again during this eight-week CSA time period, we will be selling surplus produce there, then move back into a market mode for August (this again may look different, no one really knows). A lot of our Mad River patrons leave at the end of the summer, so this gives folks an option to get local produce while they are in town.  If there is no market at the end of July, we will have another CSA option for August through October. Basically we are doing what everyone else is doing by trying to adapt and stay flexible at the same time.
We hope you all are well. We are looking forward to this 2020 season. We thank you all who have come to the market every summer. We know you all have your preferences, and that the CSA model is not the same as coming to the market, but we hope you join us in adapting for the beginning of the season this year.  We will be following the recommended safety protocol of produce harvesting and washing. The produce is picked, washed, packed, cooled and delivered.  Our crew is very small, consisting of us,  Zea and Fiona who has worked for us the past two seasons. She graduates from college this spring, but like most displaced college students, she is around at this time.
Thank you!
Wendy and Jean