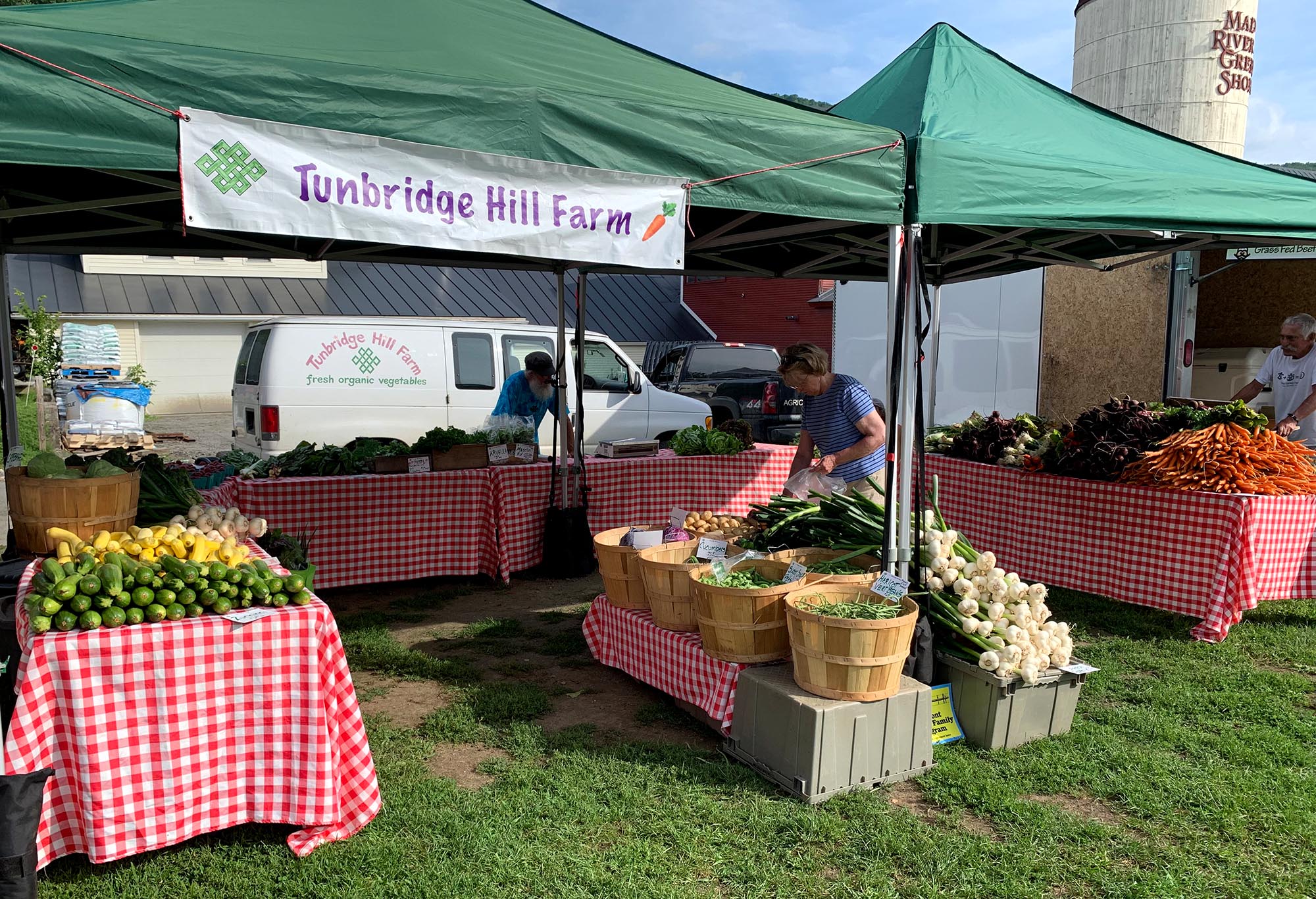 Hello, friends in the Valley! While farmers' markets will be open in Vermont this summer, they will be of a different variety. We are planning another delivered CSA for the rest of the season. We're sold out of shares for the season – thanks so much!
What: The second half of the season CSA, a bag of our Tunbridge Hill Farm grown produce every week, from tomato season until winter squash season.
Where: Delivered to the Waitsfield Farmers Market every Saturday morning.
When: August 1 to October 17, 2020.